Speaker Series
The Pink Agenda Speaker Series presents young breast cancer survivors and previvors as they put a tangible spin on the lived experience of breast cancer and living with an elevated risk of diagnosis, while also presenting breast cancer basics.  Through personal stories and anecdotes from their own journeys as well as decades of combined experience supporting some of the top breast cancer researchers in the country, The Pink Agenda's Speaker Series Speakers work to educate, inform, inspire, and motivate the audience about ways to think about their own health while understanding the expansive reach of this disease for so many survivors, previvors, care givers, loved ones and friends. 
Launched in late 2014, The Pink Agenda's Speaker Series has reached thousands of men and women presenting both virtually and in person for women's corporate groups, young professionals' groups, colleges, offices, fraternities and sororities, and community organizations. Past seminars have been held at LinkedIn, Mercedes USA, Brookfield, Santander, NBC Women's Network, Estée Lauder, Boston University, UPenn Panhellenic Council, Duke University, Harvard University, Weil Gotshal, Cushman & Wakefield, and more. 
FREQUENTLY ASKED QUESTIONS
Who would benefit from a Speaker Series lecture?  Everyone! Our most common participants are young women, but most seminars are open and tailored for mixed groups, professionals, and youth and their parents.
Is there a cost?  While we greatly appreciate a tax-deductible donation to The Pink Agenda made by the organization or participants, we are passionate about raising awareness, care about this cause and do not charge a fee to appear and present.  We just ask that you supply the participants and a space (either in person or virtually) for us to hold the seminar!
Is any equipment required?  We have a fantastic visual presentation that we use to guide our discussion, so a large screen of some kind is preferred.  We can send the digital file to you ahead of time.
How long is the presentation?  We suggest an hour to ensure we have time for quality discussion and Q&A.
Do you have a printout?  Yes!  Prior to the presentation, we provide a one-sheeter about the seminar and the speakers.  Following the event we provide a highlight sheet with important take-aways to maintain personal breast health and wellness.
How can we schedule a presentation? Click here to learn more! 
Can you tell us more about the presenters?
Pamela Berkowitz, a Vice President and Wealth Planner at Brown Brothers Harriman & Co. in Chicago, is a breast cancer survivor and serves as a member of The Pink Agenda's Board of Directors.  Pam lost her mother to breast cancer and used the knowledge of her elevated risk as a tool to detect her own breast cancer at the earliest possible stage.  Pam works to educate others to be similarly aware of their own risks and continues to support research that improves the quality of life for those battling the disease, with the hopes of finding a cure.
Gabby Citrone is a young and vibrant philanthropist who is committed to making a positive impact in her community and the world. Currently serving as the Outreach Director at Citrone 33, Gabby is passionate about investing in education, health, and human services to help those in need. Outside of her work, Gabby loves spending quality time with her family, especially at Walt Disney World and the beach. Her mission to make breast cancer history is in honor of her mother who celebrated eight years cancer-free in February 2023. In her free time, Gabby enjoys pure barre and hanging out with her adorable furry friend, Baymax. Gabby serves on The Pink Agenda's Board of Directors
Marla DeMoss lives in Arlington, VA with her husband, two daughters, and aging hound mix. At work, she manages energy efficiency and climate change projects for Oracle's Energy and Water group. She grew up in Connecticut and moved to DC in 2009 to get her M.B.A. at Georgetown University. She was diagnosed with stage 3 triple negative breast cancer in
2020, two weeks after the birth of her second daughter. She recently completed two years of active treatment but remains a frequent visitor of Inova's cancer center to keep her BRCA2 mutation in check. In her free time, she is a Daisy Girl Scout Troop leader for her kindergartener, a Benny Adami Peloton loyalist, and is seeking recommendations for healthy alternatives to her love of IPAs. Marla serves on The Pink Agenda's Leadership Council.
Natalie Fenocchi is a Supervisor at CBIZ Marks Paneth LLP in their Nonprofit, Government and Healthcare group. She performs financial audits for nonprofit and government agencies including annual financial statement audits, pension audits, and Single audits. One of Natalie's close friends is a breast cancer survivor, which motivates her to help work towards finding a cure. Natalie serves on The Pink Agenda's Leadership Council.
Samantha Golkin-Nigliazzo is a practicing attorney in New York City, a breast cancer survivor, an advocate for early screening for young at-risk women, a supporter of innovative research to end breast cancer. She's a graduate of Penn's Masters of Applied Positive Psychology program and is currently writing a book about the power of relationships on health. She has written a few articles for the Huffington Post, which are linked here. Samantha serves as the Vice President of The Pink Agenda's Board of Directors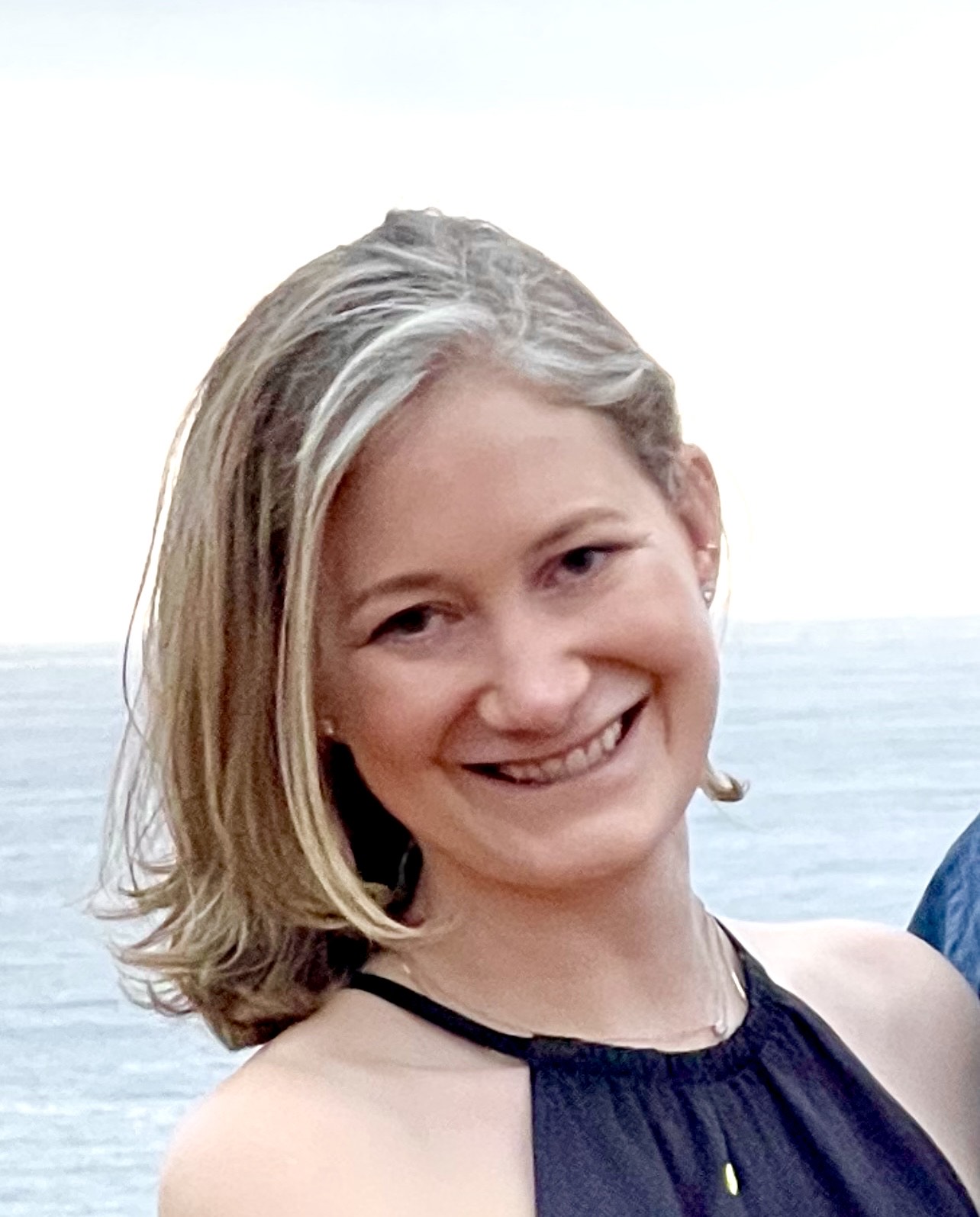 Brittany Jackson is legal counsel for an international bank (LBBW) where she is responsible for supporting the U.S. branch in all matters. Brittany relocated to Pittsburgh in 2020 after spending 12 years in New York City but returns to NYC frequently for work. Her passion for finding a cure stems from her own breast cancer journey. She was diagnosed in 2019 at 34 years old and is proud to be a survivor. Since then, she has made it her mission to help raise awareness for breast cancer, especially in young women, as well as fundraise for breast cancer research, including stage 4 research which is critically underfunded. Brittany enjoys traveling, hiking, painting, and taking walks with her dog, Elvis, and her husband, Tom. Brittany serves on The Pink Agenda's Leadership Council.
Judy King works in strategic growth for Compass Real Estate in Dallas, Texas and is a double BRCA previvor. After losing her mother, Nell, to breast cancer in 2006, Judy was determined to stay vigilant about her own health and made the decision to undergo a prophylactic double mastectomy in 2018. She has shared her journey with friends, family, and strangers-alike through social media, support groups, and the podcast She's Thriving. Judy serves on The Pink Agenda's Leadership Council.
Shayla Martin is guided by Brene Brown's quote, "Strong Back. Soft Front. Wild Heart." Each aspect of this quote defines how Shayla approaches life as a four-year breast cancer survivor. This life changing journey was the catalyst which connected her deeper with her core values of connection and vulnerability. Shayla obtained her MBA from Valparaiso University. She attended undergraduate at Auburn University, where she was a member of the Women's Track Team. She still enjoys running and has completed the NYC Marathon two times. Shayla lives in New York City and works as an Account Executive for Salesforce. Shayla serves on The Pink Agenda's Leadership Council
Melissa Micari lost her mother to breast cancer in January 2015. Ever since her mom's diagnosis, Melissa has been focused on spreading awareness and educating others on breast cancer risks, prevention, diagnosis and treatment. After seeing The Pink Agenda Speaker Series at her office in October 2019, she decided her efforts would be maximized if she joined The Pink Agenda. Aside from working with TPA, Melissa is in talent acquisition at PineBridge Investments, a global asset management firm. She also coaches indoor rowing classes at Row House in Jersey City in an effort to help others (and herself) reach their fitness and wellness goals. Melissa serves on The Pink Agenda's Board of Directors.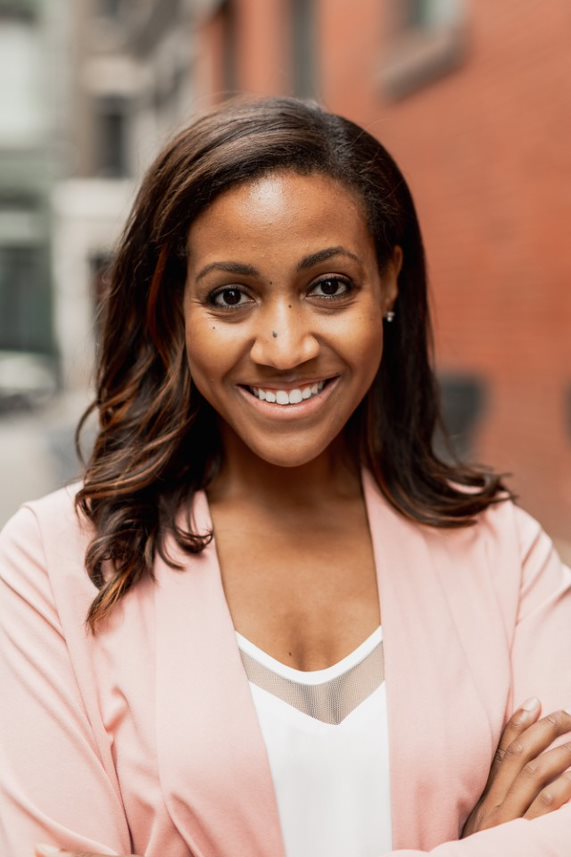 Amanda Quick is currently a Senior Manager at American Express. She is focused on education to raise awareness around young women living with breast cancer in addition to NYC events to help raise money for research. As a thriver, Amanda is passionate about helping other young women thrive with their diagnosis, especially with a focus on women of color. She shared her story on Good Morning America and was featured alongside other 20 and 30-somethings living with chronic illnesses on Suffering the Silence. Amanda serves on The Pink Agenda's Board of Directors.
Caileigh Scott is an actor, writer, and social impact producer. Always an advocate for elevating women's stories and women's voices, she uses her own experience with breast cancer to increase awareness and create community. Caileigh brings with her energy, enthusiasm, and passion for her work. Caileigh serves on The Pink Agenda's Leadership Council
Nicole Seagriff is an on-site medical director and nurse practitioner for a community health center. She received her Doctor of Nursing Practice degree from Duke University with a research focus on screening for BRCA gene mutations. Nicole is a young breast cancer survivor, who advocates for breast health education and believes in the importance of research. She's written articles for the Huffington Post, which are linked here. Nicole serves as President of The Pink Agenda's Board of Directors.
Samantha Shoobsis a School Psychologist with the New York City Department of Education working for their special education district, District 75. Samantha holds a B.S. in Neuroscience and Doctorate in Psychology. She has lived in New York City for over 10 years and currently resides on the Upper East Side with her husband and 3-year-old son. Samantha's advocacy began when she was diagnosed with metastatic breast cancer at the end of 2020. She is passionate about raising awareness for early screening, especially among young women who are pregnant or have just given birth and is confident that through research we will find a cure. Samantha serves on The Pink Agenda's Board of Directors
Erica Starr is a CPA and senior audit manager at KPMG and a breast cancer survivor. While going through treatment, Erica noticed the incredible advances in medicine since her own mother's diagnosis, and while research has come far, she knows that so much needs to be done. Erica passionately works to educate, raise awareness, and fundraise through The Pink Agenda. Erica serves on The Pink Agenda's Board of Directors.