TPA TALKS
On Thursday, April 13, The Pink Agenda held TPA Talks, our annual TED-Talk style health and wellness symposium, at The Sheen Center for Thought & Culture! From embracing one's femininity to post-mastectomy recovery, the latest breakthroughs in breast cancer research to the benefits of nutrition and exercise on a diagnosis, our incredible lineup of speakers covered a wide range of topics that engaged and educated audience members. Thank you to our speakers, our sponsors, Jeffrey Golkin Partners and Mazars, and those who were able to join us for this amazing event!
If you were unable to attend the program, you can still  make a donation today. We appreciate your support in helping us make breast cancer history!
To check out more photos from the evening, click here.
#MOVE2RAISEHELL CHALLENGE 4 RESEARCH
Join us on Sunday, June 4 for The Pink Agenda's #Move2RaiseHell Challenge 4 Research! Supporters from across the country wi
ll embark on their own 4-mile walk, run, bike, swim, or activity of their choice to raise money for life-saving breast cancer research.
June 4 is National Cancer Survivors Day, and the 4-mile journeys commemorate the 4+ million people who have undergone breast cancer treatment in the U.S.
Supporters can participate individually or as part of a team. All participants will receive a printable bib, sharable social media assets, and fundraising tips, as well as a digital day-of guide to enhance their experience on Sunday, June 4. Team captains will receive guidance for recruiting team members, motivating their team, and creating a safe and fun day-of experience. To register and get started, please click here .
TPA'S NIGHT AT THE BALLGAME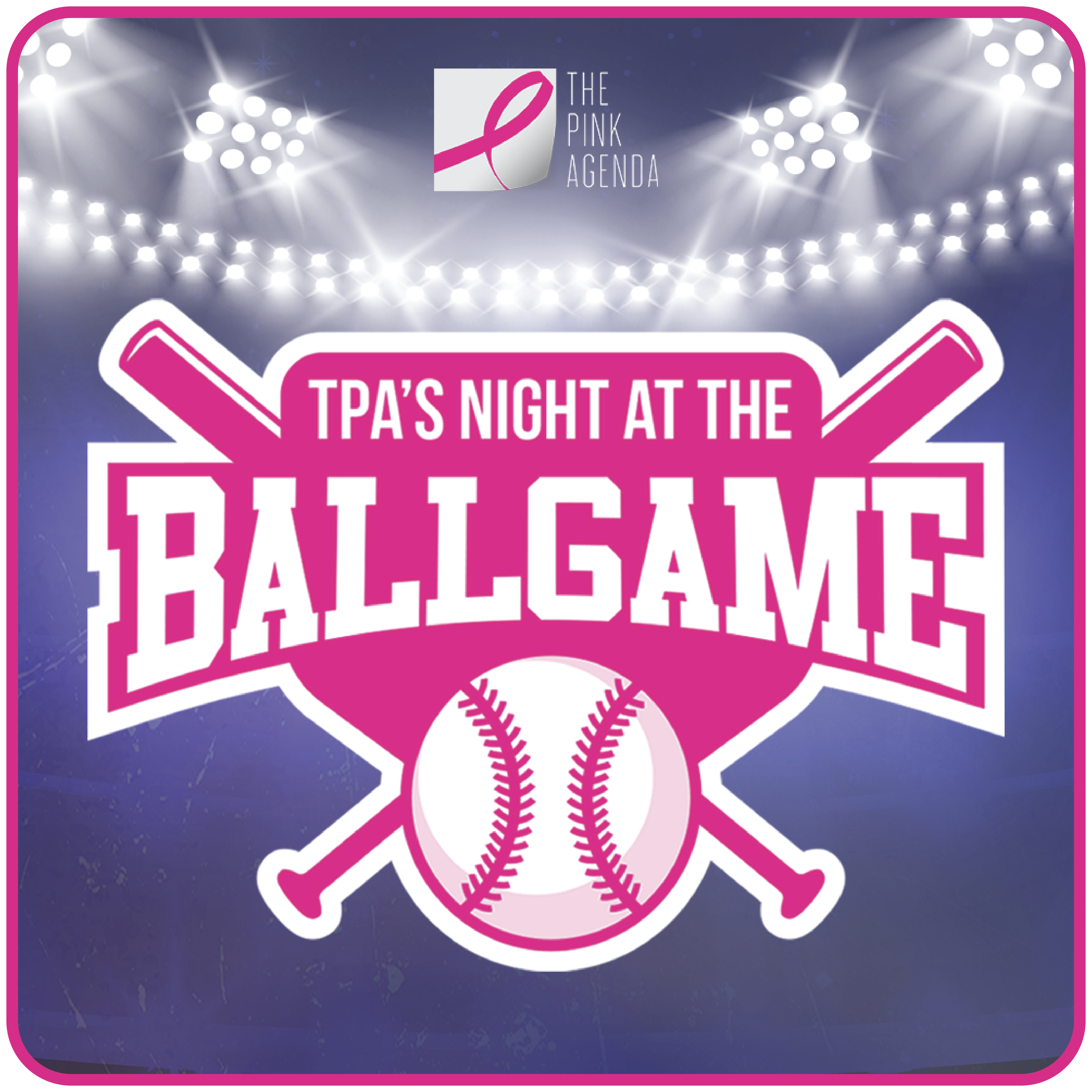 The Pink Agenda is heading to the ballpark for a Tuesday triple header series! First up at bat is TPA Boston's event on Tuesday, June 13 when the Boston Red Sox play the Colorado Rockies at Fenway Park. Next, TPA NYC is heading to Yankee Stadium for game two in the series on Tuesday, June 20 when the New York Yankees take on the Seattle Mariners.
Finally, TPA Atlanta will bring us home at Truist Park on Tuesday, June 27 when the Atlanta Braves host the Minnesota Twins. We are hoping to sweep the series with a grand slam. Huzzah!
Register for any of these games today and join us for a summer night at the ballpark with good friends for a great cause!
FAB-U-WEEK
On Monday, April 17 through Sunday, April 23, The Pink Agenda is highlighted the stories of seven incredible women undergoing breast cancer treatment on our social channels, each of whom received one-of-a-kind experiences and gifts thanks to Giuliana Rancic's FAB-U-WISH program!
To see the women we highlighted, head to our Instagram and Facebook pages to read about their breast cancer journeys and click here to learn about how to make a wish happen. Breast cancer treatment and self-care shouldn't be a trade-off, and FAB-U-WISH is here to help!